I'm a full-blown millennial–who, fortunately, grew up in a technologically-advanced world. I've had my share of helping my parents and other tech-challenged individuals with the various obstacles like: sending and opening emails, password recovery, attaching documents to emails, and, of course, sending text messages. I grew up actively AOL Instant Messaging my friends around the clock, witnessed the transition from VCR to DVDs (to Blu-ray to now on-demand streaming) and lived through Y2K to tell the tale.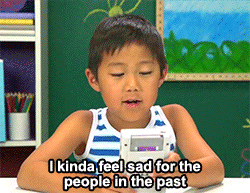 I totally thought that I was a techie.
Little did I know, being well-skilled in tech had less to do with sending instant messages to friends, and more to do with sending the correct message to the computer in order for it to complete such a complex task in the first place. Although I grew up completely surrounded by technology, and became familiar with the advancements that others developed, I didn't truly understand the foundation of the blueprint. That's the gap I needed to bridge over.
I became interested in tech during the start of the pandemic. I wanted a career that offered flexibility, financial freedom, and something new that would provide me with job security. I heard about Pivot Tech School after watching a "Tech Talk" Facebook live with our leaders Josh Mundy (CEO) and Quawn Clark (President.) I loved everything about the school and the fact that they were striving to put more minorities in a field that they wouldn't normally know about or have access to. I started figuring out which program I wanted to enroll in. I had researched and opened my eyes to so much within this industry that I knew was valuable and resourceful.
Once I took a deep dive into the ins and outs, it came to me that there were so many other individuals–who, just like myself, had unintentionally benefitted from technology their whole lives, but never fully explored its potential. This is what led me to my current role at Pivot Tech as Manager of Admissions. I knew that I could take what I had learned and help others who had a desire, but weren't sure where to start.
The thought of venturing into tech can be scary, and of course you can't commit money or time into a concept that you can't grasp. So, I'm here to give you full disclosure. My research. My knowledge. My blueprint.
Data Analytics
Data Analytics has been a growing field for decades, but most aren't aware. In layman's terms, data analysts help improve a business' performance by analyzing recorded and documented information, getting a better understanding of that information, and putting that into a solid plan to help that business make better decisions. This could include automating workflows to and simplifying daily processes.
They can identify certain trends and make projections over periods of time, study processes to identify faults in order to improve production and efficiency, and forecast changes to better prepare their responses to the unexpected. There are tons of industries that can benefit from data analytics since the practice can easily be applied just about anywhere, but healthcare is a prominent consumer.
Ideal characteristics of those that do well with Data Analytics are those that are self-starters, methodical in thinking, dutiful, and while they tend to think on a black-and-white basis, are capable of using their "gray area" in order to create those innovative plans of action. They use their prior knowledge, pair it with the data at hand, and answer questions that may not have even been asked yet!
The national average annual salary for a data analyst is around $65,000.
Cyber Security
If you chose to enroll in Cyber Security, you'd basically learn what it takes to be an ethical hacker. Think of all the data breaches we've had in our country in recent years: Yahoo, Facebook, MyFitnessPal, and Target–to name a few, have all been victims of cyber attacks. In these data breaches, hackers were able to obtain sensitive information from those companies and their consumers like emails and passwords, credit card information, addresses, and more. Hackers were able to detect weak points in the infrastructure of those networks, and once they were able to get their foot through the door, they had full access to our personal lives. Once that information is placed in the wrong hands, there's no telling the type of damage that takes place.
Thankfully, we have cyber security superheroes that save our day. Juliana De Groot defines cyber security (sometimes known as information technology security) as "the body of technologies, processes, and practices designed to protect networks, devices, programs, and data from attack, damage, or unauthorized access."
In a world where we constantly depend on virtual interactions, cyber attacks are increasing and developing into a heavily disguised, and quite impressive black market. Most organizations, whether it comes from a governmental sector, healthcare, education, or service-based, all house sensitive information, so the need for cyber security is more important now than ever.
In order to protect these vulnerabilities, one must have an understanding of the necessary hardware, operating systems, and networks. You would then use your knowledge to build a secure infrastructure, and then further develop those skills by conducting penetration testing and incorporating digital forensics (Pivot Tech.) Pivot Tech School can teach you to do just that.
Those that do well in cyber security tend to be methodical in thinking, and both spontaneous and curious. They are realistic with their predictions, and detail-oriented. The entry-level average salary in the state of Tennessee is $64,000.
Software Development
Do you give much thought to the fact that you've probably clicked through a couple of different sites just to get to this blog post? How many engineers do you think it took to provide you with that experience? Software engineers are the creators of what you visually see anytime you conduct a quick web search or click on an online boutique to do some shopping, or open your social media app to interact with the world. The requests for custom and specialized software are steadily growing, and while there are various industries that hire software engineers, they all relatively do the same thing: they build and test software for clients wants and needs, oversee the performance and quality of their work to adjust if needed, and upgrade to make improvements.
Front-end developers creatively build what you see on the forefront. They design the aesthetics of that website or application by using HTML, JavaScript, CSS, etc. Back-end developers make that all possible by using side languages like Python and SQL by building and maintaining the technology that acts as the hosts for all the visuals from the front view.
While front-end and back-end developers can work in their respective lanes, more employers are requesting that developers are well-versed in both, so there's an increased demand for the flexibility of Full Stack Developers. Full Stack Developers are skilled in both roles.
Software developers are usually creative and love to explore new areas of their curiosity. They are open-minded, have great interpersonal skills, and can work alone as well as with a team. In 2020, the US Bureau of Labor and Statistics listed the average salary for a software developer to be just over $110,000.
Hopefully, you've read and saved this post for your own knowledge, and shared it to others. We can't possibly expect people to fully commit and invest into something they aren't sure of, so it's best to educate them so that they can make a well-informed decision about what works for themselves, their lives and their families.
I hope you have gained enough knowledge in order to determine the route you should take, once you're ready to Pivot. When you do, myself and my team will be there to welcome you to the family.
If you feel this post has helped you do that, apply here, and an admissions team member will contact you.
Doyle, Alison https://www.thebalancecareers.com/software-developer-job-description-salary-and-skills-2061833
De Groot, Juliana https://digitalguardian.com/blog/what-cyber-security
Hill, Michael & Dan Swinhoe https://www.csoonline.com/article/2130877/the-biggest-data-breaches-of-the-21st-century.html
Jake Frankfield, 2021, https://www.investopedia.com/terms/d/data-analytics.asp