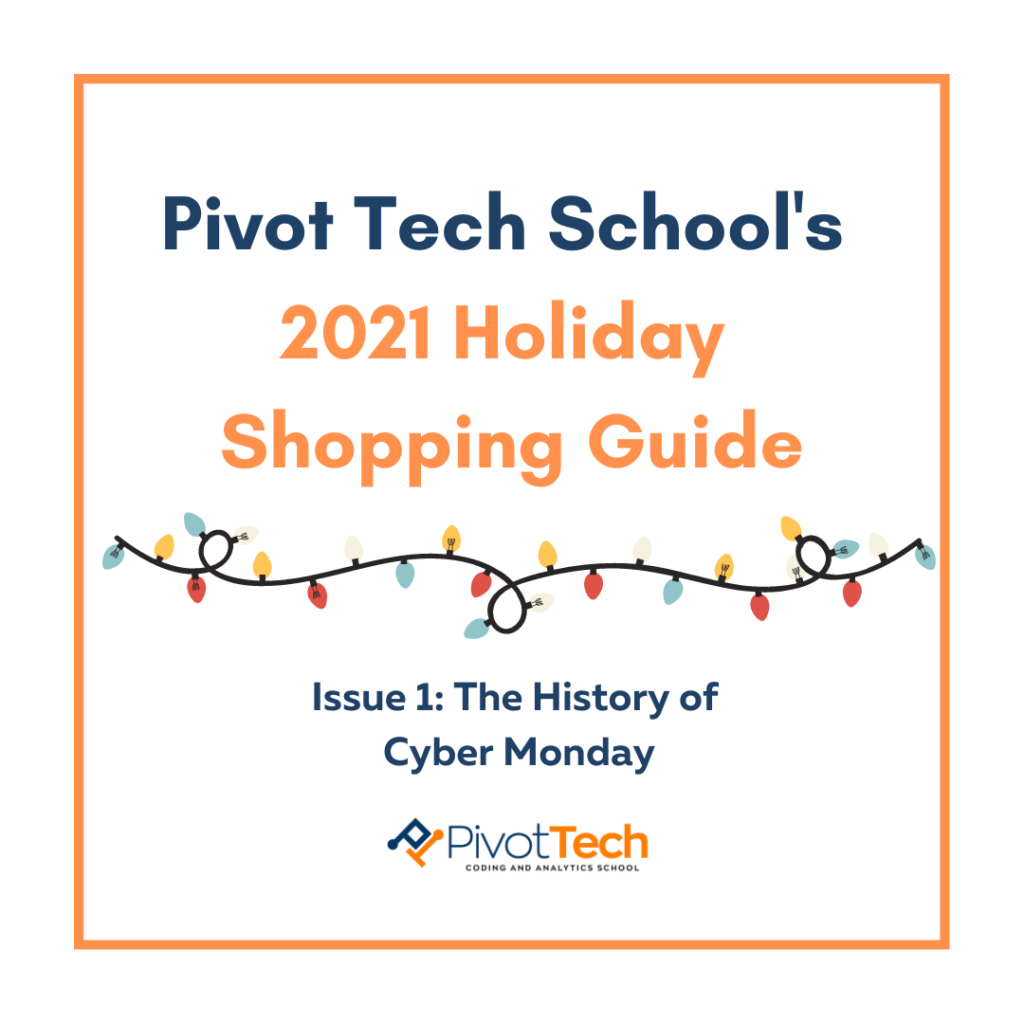 It's the Monday after Thanksgiving and everyone's getting back to business; still overly-stuffed from eating plates full of Grandma's sacred recipes while kicking yourself for staying up too late to soak up all the time off they could. (No judgement: I'm currently yawning and gulping coffee as I write this.)
The 'Tis the Season" season is in full swing and many of us physically braved the crowds this past weekend as Black Friday kicked off one of the most profitable quarters for retail companies and small businesses. Investopedia reports that the average American household spends around $1,000 during the holidays. In order to make every single dollar count, we go the extra mile to snag the best deals we can. Ever growing safety concerns have increased over the years for a number of reasons–brawls between aggressive consumers, spikes in car break-ins and purse-grabs, etc. This leaves many shoppers opting to get their deals online instead. 
Business analysts anticipate an even bigger year this year with Covid numbers slowly climbing back up, and thankfully, more and more stores are broadening their online presence to cater to those that prefer an online-shopping experience over the former.
I remember the first 'big haul' on a Cyber Monday. I was a young mom with a modest income from retail, and a tiny little girl to shop for. It was hard to arrange childcare around my hectic work schedule to have the time to enjoy in-store shopping, so I sat in the Nike store breakroom and ordered my daughters gifts on the staff desktop. It was an accomplishment for me to do that on my own, and I've honestly avoided in-store shopping as much as I can since.
BigResearch conducted a survey for Shop.org and identified the trend of employees squeezing in time to shop online at work. In a 2005 press release, the term "Cyber Monday" was used for the first time by Ellen Davis, the former senior vice president of strategic initiatives at the National Retail Federation.
Davis states that a growing number of consumers had access to faster and more secure internet through their jobs and wanted to tackle holiday items off their list, according to the survey. Reader's Digest reported that online sales reached almost a half-billion dollars that year and has since magnified as Adobe named Cyber Monday 2020 as the "The biggest online shopping day in U.S. History."
Now that we've gotten that out of the way, my coffee has given me enough energy to break out my wallet and make a few purchases of my own. As I make each transaction, I'm trusting every business I buy from to protect my sensitive data from hackers looking to sell my personal information on the dark web. In other words, I'm trusting that the businesses I buy from have done their due diligence and hired a cyber security engineer to protect their network's infrastructure to keep my information safe. The skills that those engineers need are taught in Pivot Tech's Cybersecurity bootcamp. Cybersecurity is filled with tons of opportunities for those looking to start in a field that's always thriving. Fill out an application and an admissions team member will give you a call!
Also, be on the lookout for the first edition of Pivot Tech's Holiday Shopping Guide–a series of the hottest tech gifts–debuting this week. First up will be the Kids & Teen Issue which drops at 8 AM CST tomorrow morning, Tuesday, November 30th.