Volunteering is not the only way to give back to a community. Giving back can be done in many ways, such as offering a valuable service, tool or helping the elderly move her/his groceries from the cart to the car. Daily gestures, big and small, all contribute to helping someone move forward.
Pivot Tech Owners, Quawn Clark + Joshua Mundy
Quawn Clark (Co-owner of HoodGeek + Focal Point Solutions) and Joshua Mundy (Owner of TheLab + Music City Cleaners) have decided to give back to those in Nashville by opening a coding boot-camp, Pivot Technology School. At Pivot Tech, the focus is on giving back to the under represented in Middle Tennessee by introducing skills that will put them in better positions to advance themselves professionally.
Why are they doing what they do?
The cost of living in Nashville has risen over the past 5 years while the citizen's income has remained the same. From Don Johnson's article I read on Patch.com, a family of two adults + two children would need to earn a combined $79,228 per year to live comfortably.
Quawn has been working in the data field for the past 10 years and believes learning technology can help change that narrative in part to Nashville becoming one of the biggest hubs for technology + healthcare.
According to Glassdoor.com, an entry level data analyst in Nashville has an average base pay of $57,000 per year: 72% of what a 4 person household needs.
What they offer?
Two coding tracks: Software Development + Data Analytics
Software Development:
Learn to create web pages using programs like:
*HTML
*CSSGrid
*Java Script
*JS Framework, etc.
Data Analytics:
Learn to tell a story from raw data using:
*SQL
*Python
*Power BI
*GitHub, etc.
Skills in High Demand
Work for companies as Netflix, Amazon, HCA, Facebook, Vanderbilt… any business that has an app, web page + collects data.
What makes PT different from all the other coding boot-camps?
$6,500 Tuition: Other coding boot-camps in Nashville have tuition of $10,000+
Flexible Class Schedule: To accommodate working adults + implement the practice of flexibility in the tech world, PT has a hybrid curriculum. In person classes are for 3 hours twice a week and you work from online classrooms the rest of the week.
Direct Job Placement: The goal is to have every student employed in the technology field by the end of the 20 week program.
Career Coaches: Pivot Tech is more of a community, than a traditional boot-camp. Students learn from field professionals + have those professionals as mentors once they move into their tech careers.
What do they hope to accomplish?
Joshua and Quawn agree on the hope that they can help increase the amount of minorities working in the tech field.
"There are less than 3% African Americans that have tech careers and we want to change that paradigm and create pipelines of highly trained talents to these organizations. We want to expose as many adults as possible to coding and data analytics."
How to get more info + sign up?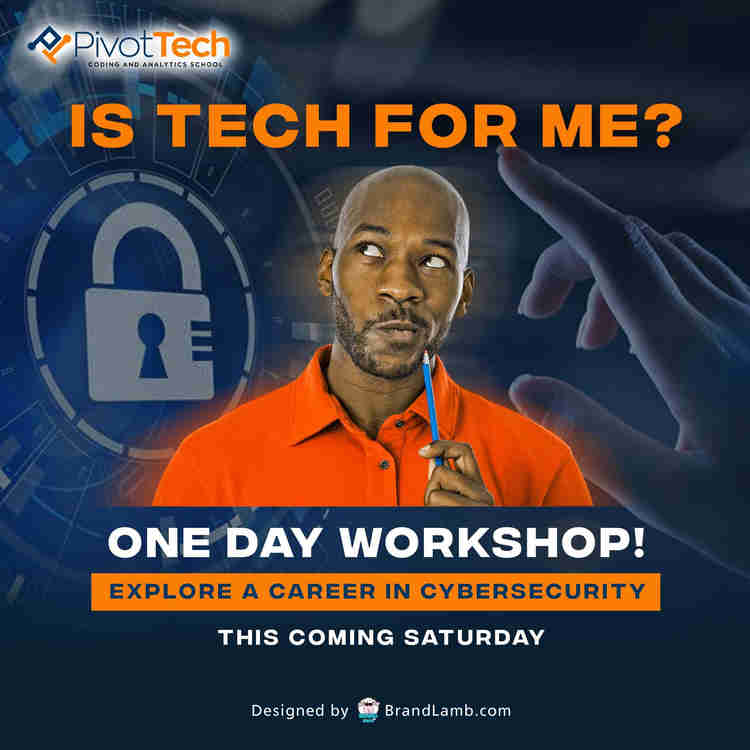 Information Sessions
If you would like more information, please click here to visit Pivot Tech's website. There you will find applications and information on curriculum, tuition, + each career track.
You can visit Pivot Tech on social media platforms (@PivotTechSchool) or jump on the Zoom information sessions held every Tuesday.
More personalized questions will gladly be answered by either, Joshua + Quawn. So don't hesitate to reach out at any time.
WILL YOU "PIVOT"?
#CodingBootcamp #PivotTechSchool #ZerotoHero #GivingBack #Nashville #Technology #BuildUpNashville